LASER TAG FUN FOR FAMILY DAY CARNIVALS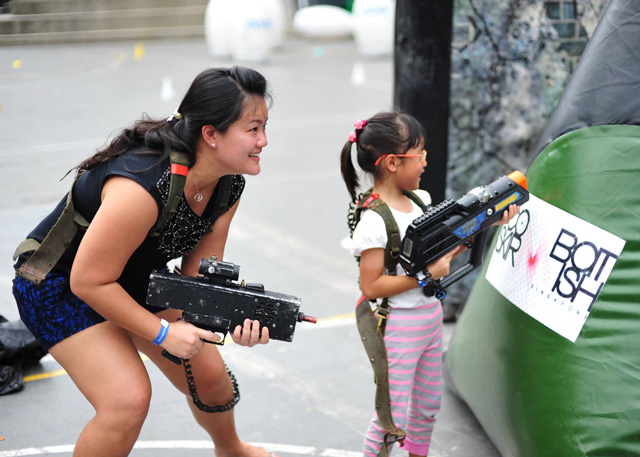 Combat Skirmish Laser Tag is simply the perfect activity for carnivals and family day events. Our equipment is safe for all ages so both kids and adults can enjoy laser tag and create fun memories together. It's the perfect bonding activity for the entire family, even more for Dads and Kids! If you're looking for someone to organize your entire event, our team at Combat Skirmish Singapore is highly experienced in running large scale events, plus we have enough guns and equipment to support up to 250 participants at a time. You'll no longer be stressed out from sourcing different vendors, comparing price quotes and services. We'll do all of that for you and guarantee you a competitive pricing if not better.
We have special rates for event companies too. Simply drop us an enquiry and we'll be glad to share with you more details!
---
LASER TAG MOBILE MAZE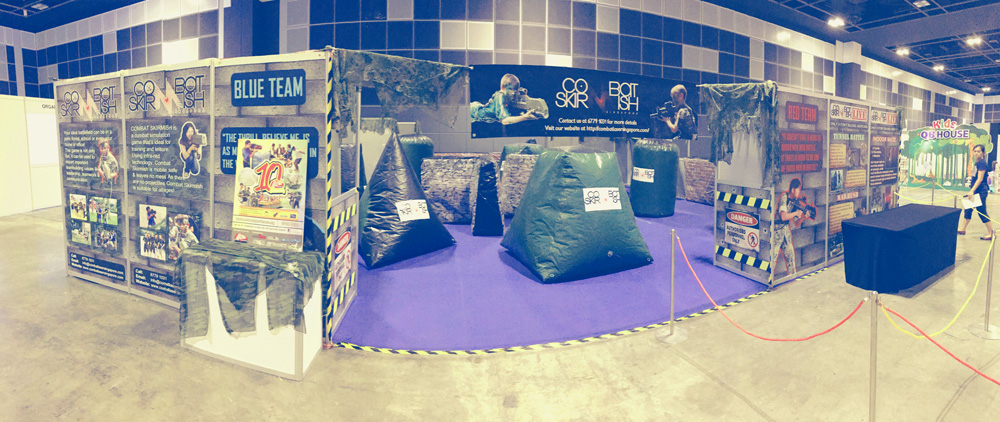 Thinking of organizing an indoor laser tag game but have no idea how to transform your venue into an exciting laser tag battlefield? We've got the solution for you right here! Combat Skirmish Laser Tag Mobile Maze is a fully customizable maze structure that allows players to experience Laser Tag in a totally different dimension. Our maze structures can be used in countless ways, all up to one's creativity – definitely a great choice for family carnivals, open houses, shopping malls, exhibition launches and more…
The maximum size of our laser tag mobile maze is 9m x 6m and configurable to a minimum size of 6m x 6m, which is ideal for a standard exhibition space. The maximum capacity of the structure allows 12 players to be enjoying a session of Combat Skirmish Laser Tag game at a time.
If you are interested in hiring our maze structure for your next event, drop us an enquiry and we'll be glad to discuss with you the best laser tag maze setup based on your requirements and budget.