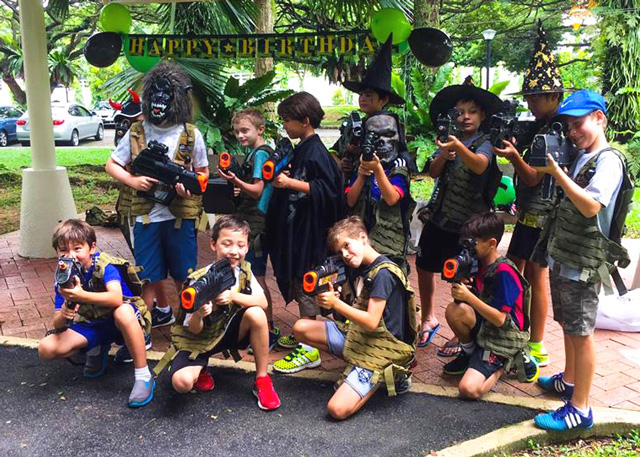 BIRTHDAYS WITH COMBAT SKIRMISH LASER TAG
Our laser tag shoot out birthday parties are the hottest 'in-thing' in Singapore right now. We provide the best original combat simulation games to both kids and adults. Whether you're turning 5 or 50, we'll promise you lots of exciting fun with a Combat Skirmish Laser Tag style party for you and your guests! With our years of experience, we'll be able to customize missions according to the dynamics of your group.
Our range of laser tag guns are battery operated. There is an internal computerised system in each gun which enables alot of flexibilities in playing the game. We'll definitely bring you a one-of-a-kind laser tag party in Singapore.
Hit us up today and make a booking for your child's (or husband's) next birthday party!
---

ALL FUN, NO HASSLE
It's a hassle-free party for parent organisers. All you need to do is drop us an enquiry on our website, indicate the date and time of your party and we'll get back to you within the next working day. It's effortless on your part as we'll do all the organizing of the party for you. You'll just need to send the party invitations out and get your guests at the venue on time. We'll provide the participants with a wholesome Combat Skirmish Laser Tag Party experience while the adults can sit around for some coffee or beer. If you need us to prepare drinks for the kids, do let us know in advance.
---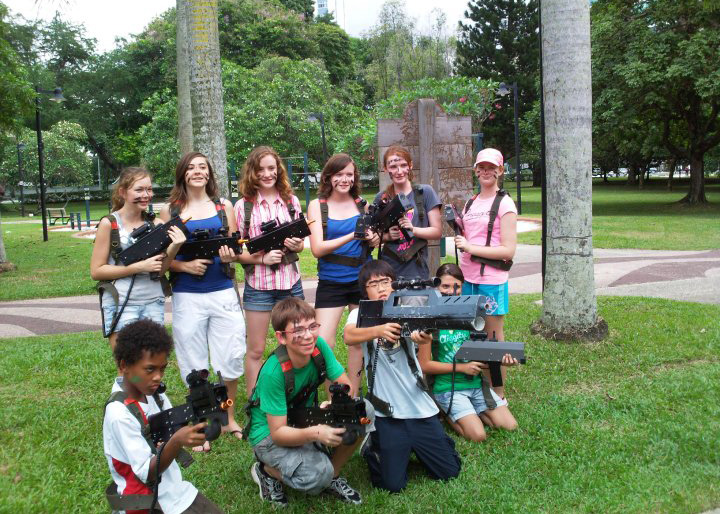 WE BRING THE GAME TO YOU!
Combat Skirmish Laser Tag is mobile and we can bring the game right to your doorstep. This gives you the convenience of doing this in your house, condominium or a nearby park. Simply let us know which area you're in favour of and we'll suggest a suitable location for the Combat Skirmish Laser Tag Party.
---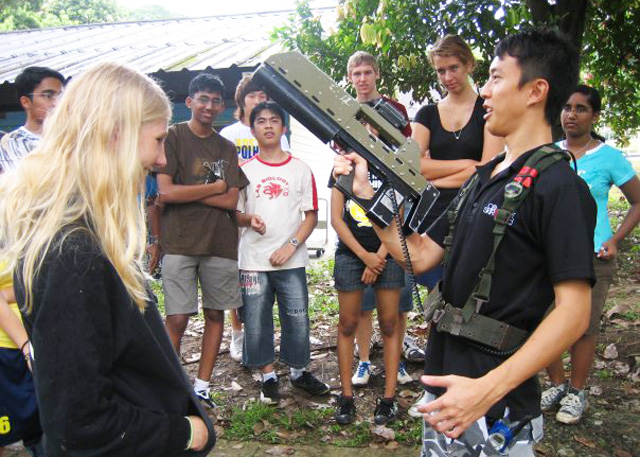 *NEW*

COWBOY SHOWDOWN!

This is our latest addition to the Combat Skirmish Laser Tag Party Games Series. Cowboy Showdown! is the perfect finale game to determine the ultimate winners at any Combat Skirmish Laser Tag Party. Everyone gathers in pairs and competes in a fast draw. Standing back to back, inching a few steps forward, countdown starts in 3,…2,…1, and we'll find out the fastest person to draw their pistol and fire accurately at the target! Our top 3 winners will receive special prizes from us!
---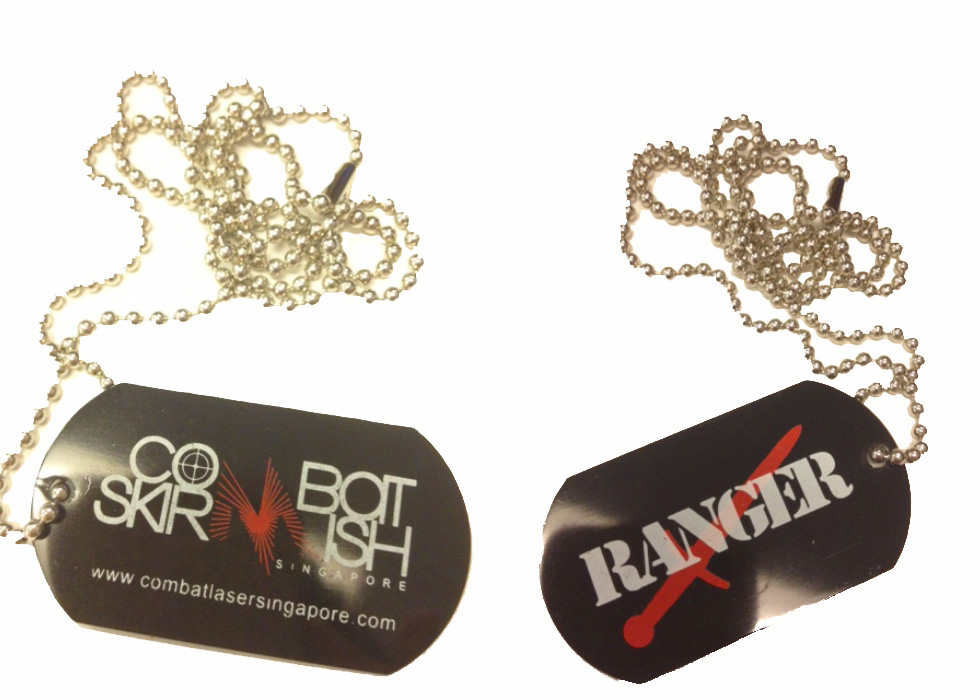 COMBAT SKIRMISH SOUVENIRS
We have a special gift for the birthday child/adult – a Combat Skirmish military identification tag! All these at no additional costs at all!
If you'd like to have personalised souvenirs for your guests, we do have medals as souvenirs as well. Traditional party bags can be replaced with Combat Skirmish sports medals which are engraved with the birthday child's name and players can proudly wear them and share about their Combat Skirmish Laser Tag experience with their friends for days after the party.
Looking for themed party souvenirs, check out our Combat Skirmish Merchandise!