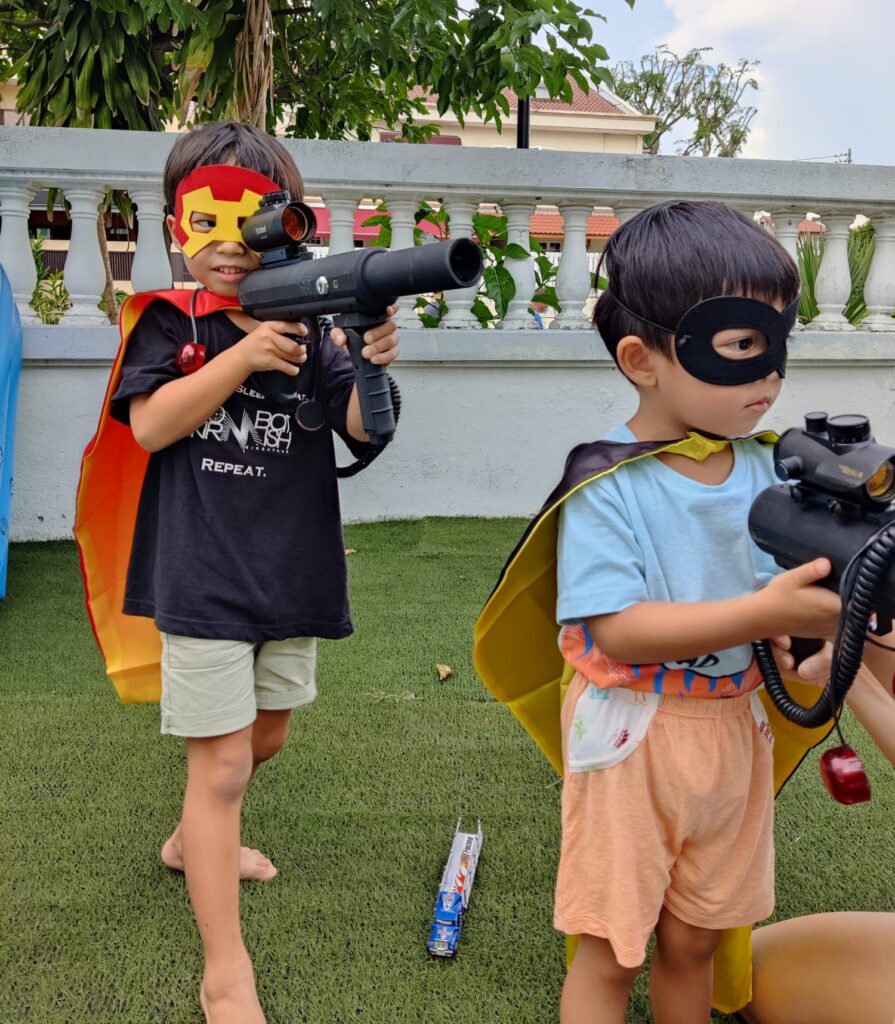 LASER TAG – SUPERHERO EDITION
Ever wondered what it's like to be a SUPERHERO?
Transform into your favourite superhero with our most sophisticated laser tag programme. That's right! Our newest laser tag themed party programme is now here and ready to transform you into a superhero. Before we start the game, you get to choose which superhero you wish to roleplay. Don on your mask, cape and your customised laser tag gun with the special power to your character.
Each superhero possesses its own unique superpower, embedded in your laser tag gun, during your entire combat skirmish session. Some examples of the super powers include extra damage ability, double the health points or unlimited bullets from your laser gun! This thrilling and exciting Laser Tag game will provide you with hours of fun and excitement.
Our range of laser tag guns are battery operated. Each gun comprises an internal computerised system which provides a remarkable versatility in playing the games. With our Themed Laser Tag games, we promise to deliver the most unique and exciting fun party for you and your guests!
Hit us up today and make a booking for your next super experience!

*Disclaimer: The company reserves the rights to modify the superpowers given to the different superheroes without prior notice.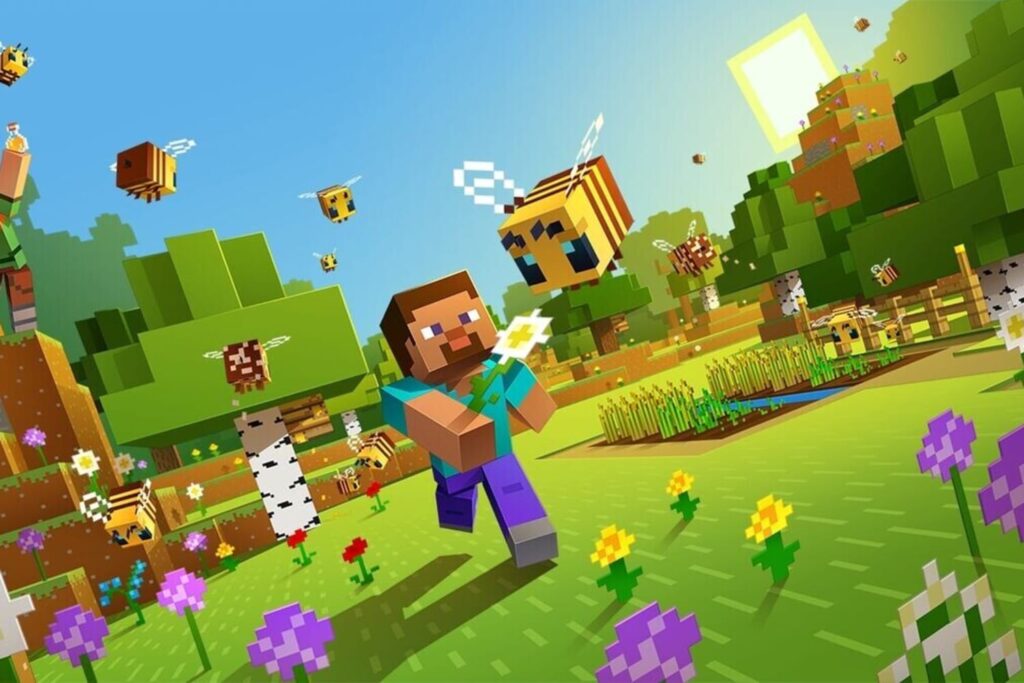 LASER TAG – MINECRAFT EDITION
Ever wanted to experience Minecraft in real life? Well, it's your chance now! We have created a real-life Minecraft Themed Laser Tag, so you can get a taste of what it would be like to be in the ever popular Minecraft game.
"Laser Tag – Minecraft Edition" is our latest addition to the Combat Skirmish Laser Tag Party games series! Like Minecraft Survival mode, the goal… is to survive. Players are challenged to locate treasures that are hidden in the map, while at the same time, strive to be the last man standing. Treasures will allow players to level up their skills which will be of great advantages.
Game Modes:
Team Deathmatch: In the battle of Steve vs Green Creeper, each team is to eliminate as many opposing players as possible and the team that reaches the tag limit first will be the winner.
Survival: Players are to eliminate as many opponents as possible and be the last man standing to win.